The dates for our upcoming Parent Council meetings are included for your information. Please do try and come along if you can. All meetings are from 6.15-8pm in the school:
25th November
27th January
2nd March
11th May (AGM)
This year each child in the School and ELC will be drawing their own self-portrait for our fundraising tea towels.
Great for Christmas presents!
Premium, 100% Cotton, Large (size 79 x 51cm)
£4 each or 3 for £10
Choose from 2 designs:
One includes portraits of ELC, P1, P2 and P3 whilst the other design includes portraits of P4, P5, P6 and P7.
Please remember to state how many of each design you wish to buy on the order envelope. Please return all orders and payments to the school office in the pre-printed envelope by no later than 3pm on Friday 8th November to guarantee Christmas delivery.
School App
Download our app - Primary School App which is funded by the Parent Council. The app is linked to twitter and our website for news and dates. We will also send out important info via the app messaging service. Please allow push notifications to receive messages on your lock screen. Type PSA into the App Store!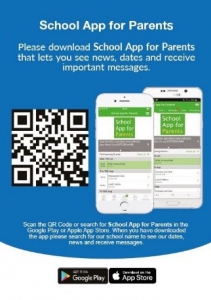 Support in Times of Hardship
As you may already know, the Parent Council support the school in many ways. One of those ways is to provide a small discretionary fund which can be used to support the purchase of clothing, cost of trips or to help provide snacks in times of financial difficulty.
The school can also provide clothing & uniform if needed. Please contact me at the school if you would like to know more. As always, this would be in the strictest confidence.
Please click on the link below to access the Parent Council's Information leaflet:
Parent Council Information Leaflet - June 2019
Please click on the link below to access the Parent Council's Constitution:
LPS Parent Council Constitution
Please click on the link below to view the Parent Council annual newsletters:
LPS PC Session 2018-19 Newsletter
LPS PC Session 2017- 18 Newsletter
Please clink on the links below to view the minutes of our meetings: