Vote for Lanark Primary In Tesco Stores
Lanark Primary Parent Council are delighted to announce that we have been shortlisted for a Tesco Bags of Help Award to support a new Forest School Programme called Learning Together, Growing Together. You will be able to vote for Lanark Primary in Lanark Tesco during May and June.
Learning Together, Growing Together will work with pupils who have been identified as needing support to develop confidence, self-esteem and outdoor skills.
Here's what happens next…
This project along with two other successful projects will go forward to a vote in Tesco stores where customers can vote for their favourite project each time they shop. Voting will take place from Wednesday 1st May 2019 to Sunday 30th June 2019. You vote by placing a token in the project box of your choice. The project with the highest number of votes will receive £4,000, the second placed project £2,000 and the third placed project £1,000.
The more funding we get, the more children we can support, so we've costed the project to £4000. We need as many people as possible to vote for Lanark Primary so get your tokens ready and please share this post with as many people as you can.
School App
Download our new app - Primary School App which is funded by the Parent Council. The app is linked to twitter and our website for news and dates. We will also send out important info via the app messaging service. Please allow push notifications to receive messages on your lock screen. Type PSA into the App Store!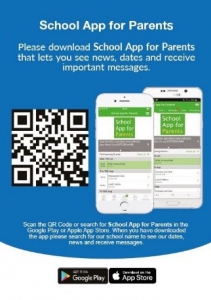 Support in Times of Hardship
As you may already know, the Parent Council support the school in many ways. One of those ways is to provide a small discretionary fund which can be used to support the purchase of clothing, cost of trips or to help provide snacks in times of financial difficulty.
The school can also provide clothing & uniform if needed. Please contact me at the school if you would like to know more. As always, this would be in the strictest confidence.
Please click on the link below to access the Parent Council's Information leaflet:
Parent Council Information Leaflet - June 2019
Please click on the link below to access the Parent Council's Constitution:
LPS Parent Council Constitution
Please click on the link below to view the Parent Council annual newsletters:
LPS PC Session 2017- 18 Newsletter
Please clink on the links below to view the minutes of our meetings: