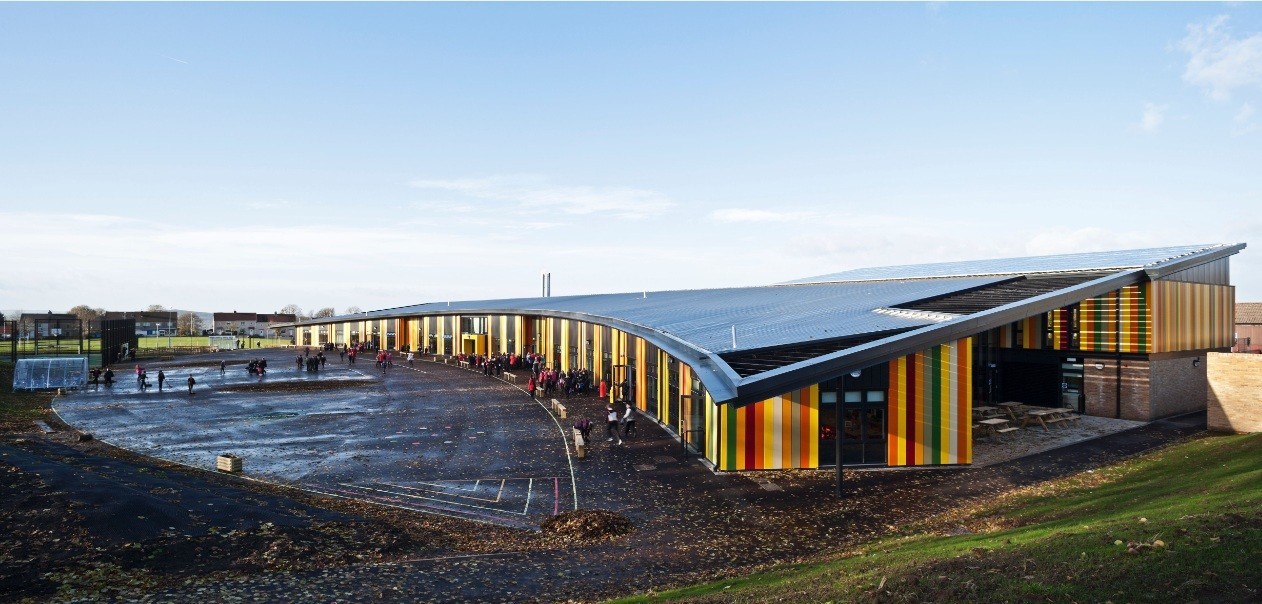 Lanark Primary School is set in the Burgh of Lanark within the rural area of Clydesdale. It is a non-denominational school with 282 pupils and an Early Learning and Childcare service for 3-5 year olds with a capacity for 32 at any one time. During Session 2019-20 we provided both 1140- and 600-hour placements. In Session 2020-21, we will move to an ELC that provides fully funded 1140- hours for 3-5 year olds. Over the last three years, there has been a significant increase (9.7% to 20.7%) in the number of children attending the school who live within areas classified as 1 and 2 within the Scottish Index of Multiple Deprivation.
Our school rebuild was completed in November 2013 and has a varied catchment area which draws from a mix of private and council housing. The school is set in beautiful grounds with its own forest and gardens which are used to deliver outdoor education and woodland play. The school currently has four Forest School trained teachers who work alongside staff to deliver a creative outdoor curriculum throughout the school. The school has one shared play area, outdoor covered areas and each class has its own outdoor learning space.
There are many extra facilities such as an outdoor stage, outdoor classroom, gardens and multi - purpose games arena.
The management team is made up of the Head Teacher, Depute Head Teacher and Principal Teacher. There are ten classes with a total of thirteen teachers and one class with two teachers in it to the increased roll. Our Early Learning and Childcare provision consists of a permanently appointed Early Learning Teacher (0.8 FTE), an Early Years Team Leader and five Early Years workers, three of whom are part-time. Over the session, our staffing has been stable.