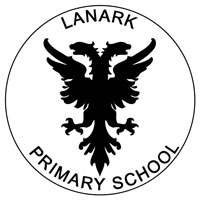 Lanark Primary is a non-denominational school of approximately 270 pupils. We have an Early Learning and Childcare provision of 60 pupils split over two sessions of 30 pupils, morning and afternoon.
Our Vision
At Lanark Primary School and ELC, learning is at the heart of all we do. We strive to provide rich learning experiences that build confidence and self-belief. We foster a 'can do' attitude which enables everyone to reach their full potential.
We work in strong partnership with our parents and the wider community to ensure that we feel safe, included and valued within our school community…and beyond.
Our Values


Active
Good Manners
Hard Working
Teamwork
Responsibility
Respect
Trust and Honesty
Kindness
As always you are free to contact the school at any time and we aim to make sure that any enquiries are dealt with as quickly as possible.

Yours sincerely,
Farah Crook